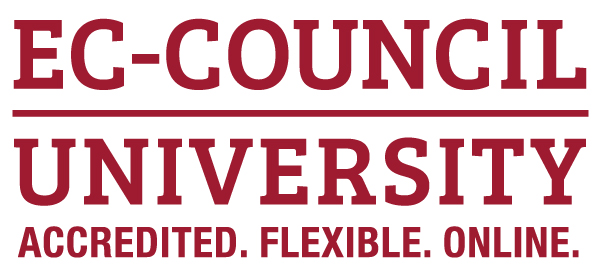 EC-Council University (ECCU), headquartered in Albuquerque, New Mexico, USA helps create skilled information security professionals. The university is built on the recognition of its parent corporation, The International Council of Electronic Commerce Consultants, also known as EC-Council, which is a recognized leader in credentialing cybersecurity professionals. Since its incorporation, EC-Council University has dedicatedly provided superior educational programs to train and equip graduates and degree-holders to lead the security industry by handling the challenges strategically.
ECCU offers distance education programs in cybersecurity, with sheer excellence in teaching and research.
"We aspire our students to be the future cybersecurity leaders and take the world to a more secure society."
Goals of EC-Council University:
ECCU strives to ensure excellence in Information Security and Assurance education.
To strengthen institutional effectiveness and maintain a high level of integrity.
Develop and engage students through high-quality learning standards.
EC-Council University Accreditations:
EC-Council University is accredited by Distance Education Accrediting Commission.
The Distance Education Accrediting Commission is listed by the U.S. Department of Education as a recognized accrediting agency. The Distance Education Accrediting Commission is recognized by the Council for Higher Education Accreditation (CHEA).
EC-Council University Programs
Inspired by Bloom's Taxonomy of Thinking, the objective of the programs at ECCU is to identify the learning requirements, understand and enable students to present their learnings practically.
ECCU's programs include –
Bachelor of Science in Cyber Security (BSCS)
Master of Science in Cyber Security (MSCS)
Graduate Certification Program
Non-Degree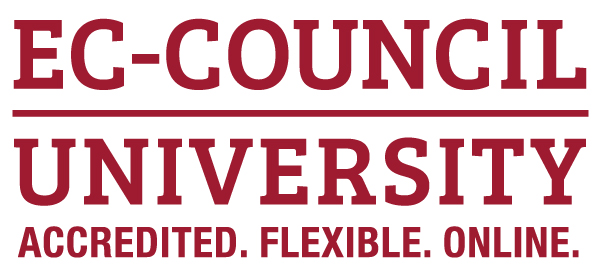 Why EC-Council University?
Study at an American accredited university.
Interact and network with professionals from different parts of the world.
Prepare you for a leadership career in cybersecurity through world-class education.
Faculty members represent real-world experience to help students frame a buoyant career in cybersecurity.
All the courses are online and are trainer-led. It is a time-saving and easy learning option for working students.
ECCU grants access to iLabs to encourage students to practice in real-life scenarios.
The programs are hands-on with more dedicated lab practices.
Students and faculty are recognized for exceptional efforts in academics, service, talent, and skills to the university and cybersecurity community at large.
You can earn up to four industry-recognized EC-Council certificates along with your degree.